HIGH QUALITY, EXPERTLY CRAFTED PVC ENCLOSURES FOR ALL YOUR REPTILE NEEDS.
Here at Cryptic Creations we use only the highest quality materials in every build. Everything is built by hand and customized in house to your exact specifications. We specialize in custom built, affordable high quality PVC enclosures of all sizes and styles. If you can think it up, we can build it for you.
Featured Installations
Out of the hundreds of custom enclosure builds we've sent out to our customers, here are a few of our favorites.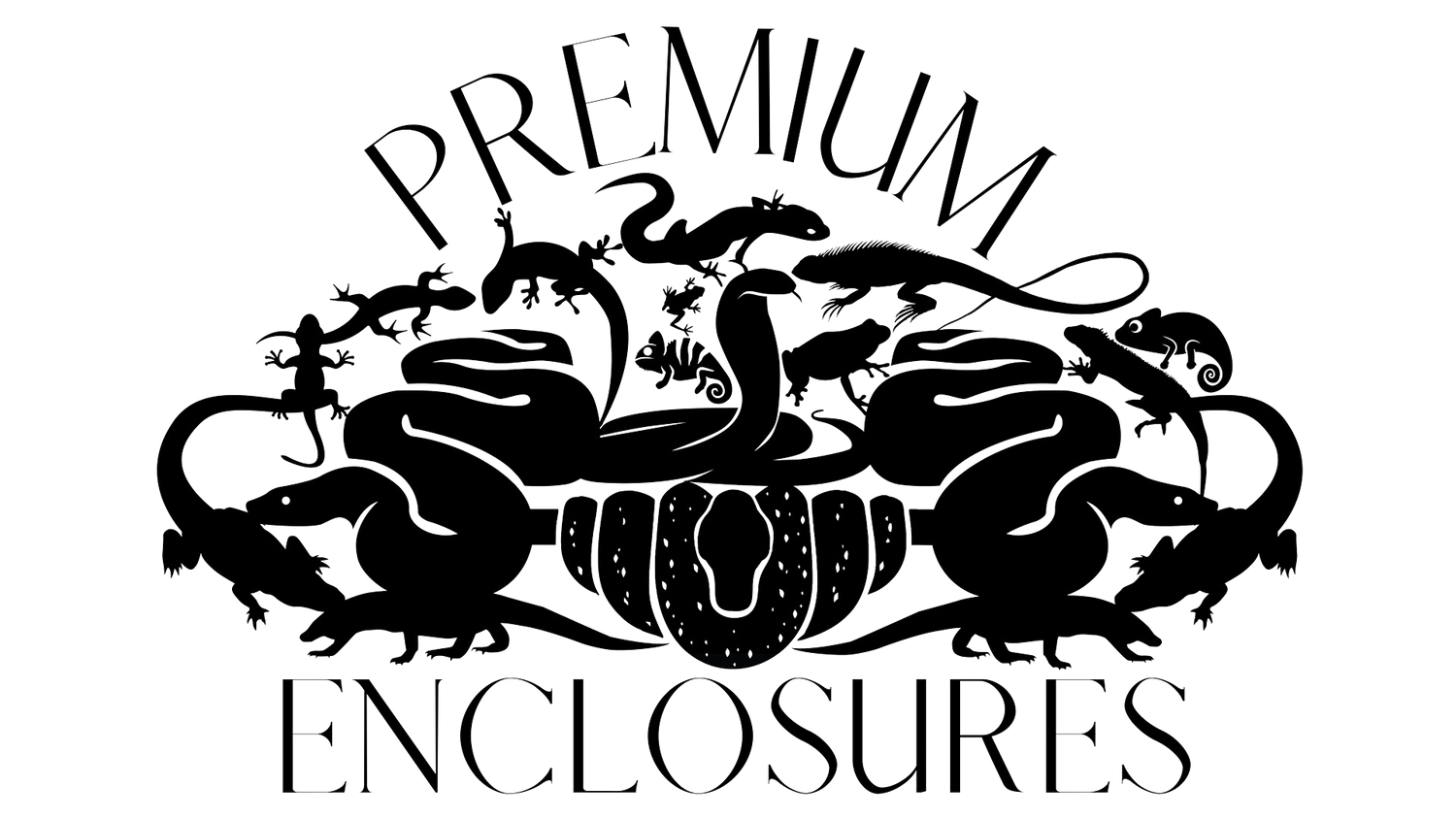 SEE WHAT OUR CUSTOMERS ARE SAYING!
"Cryptic Creations have now built two enclosures for my boas, a 3'x2'x2' and also a 6'x2'x2' and they are excellent! They are well built and come with many custom additions to fit any reptile. Price is good and quality is excellent. David and his crew are top notch. I would HIGHLY recommend the enclosures from Cryptic Creations!"
- Anthony Abeyta
"Just got my 4x2x18 and love it!! David was quick to respond to my order and it was done in a timely manner! It's well built, lightweight and looks amazing. My Savannah Monitor loves it! Thanks again!!"
- Danielle Leary
"Just got my 6x3x2 from cryptic creations and it's awesome! I got it disassembled so I could fit it into my apartment and the set up was quick and easy. The quality of the enclosure is fantastic and their customer service was great. Definitely will be buying again from them soon."
- Noah Henry
COVID-19 Business Safety
As the COVID-19 pandemic continues, we like the rest of the world have been effected and are doing everything in our power to ensure that safety comes first when it comes to the daily operations at Cryptic Creations. Though we are still taking, processing, and shipping orders like we always have, we've made the necessary adjustments to our processes and procedures to ensure that our employees and customers are safe.